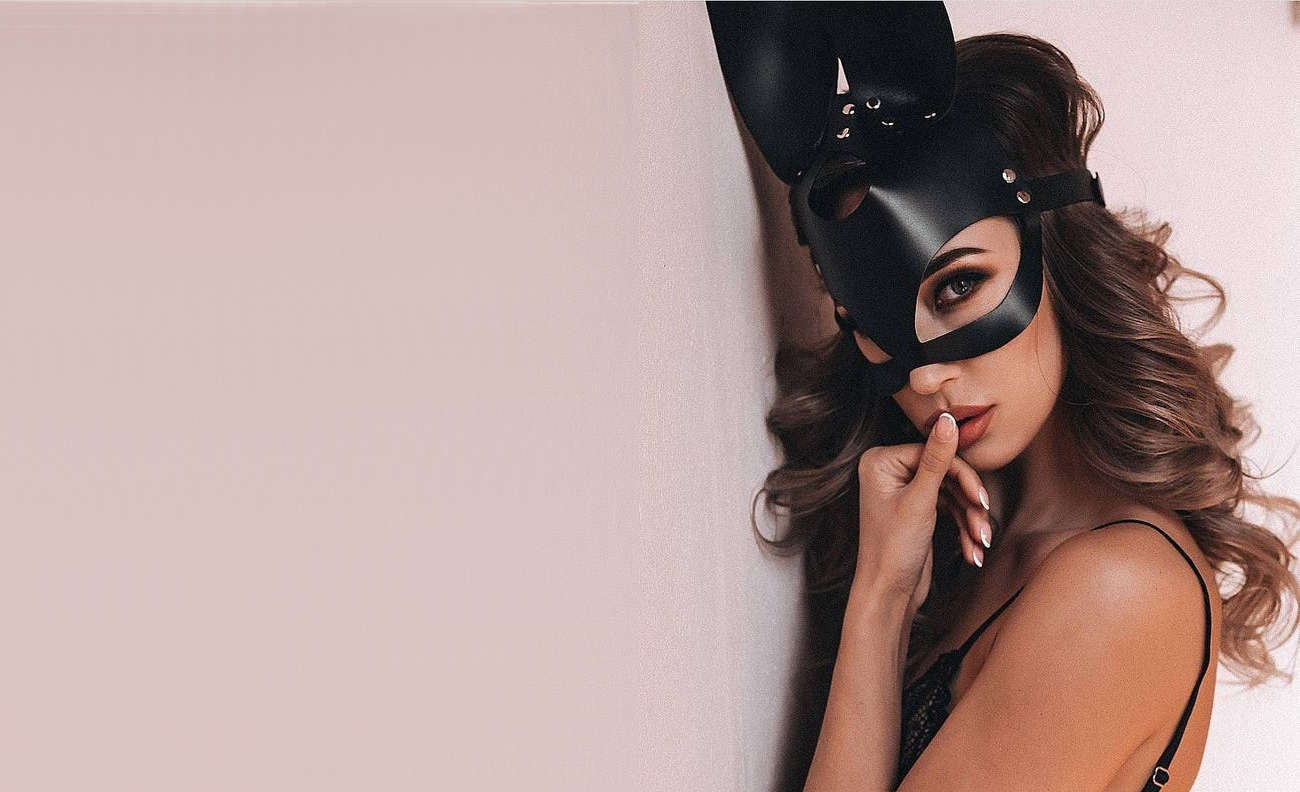 Join the great BDSM chat for a hard time!
Here are people who excite your lust. Meanwhile we are the biggest BDSM chat in Germany and you can join easily and for free. Look around in the different fetish rooms in Sadomaso Chat, chat regionally or open rooms according to your taste.
Come to the big BDSM chat
It is there for you. Use it at any time of the day or night and join us on an exciting journey through the fetish universe. Rooms to Sadomaso or underwear fetish, rubber- latex-, leather-, nylon fetish – here you will find your suitable room in the SM-Chat.
Hot Sadomaso contacts near you
In the SM chat you will meet members from your area. What starts in a hot conversation can quickly end in a date. Of course you can also start a video chat and s
Real fun with real friends
Here are so many crazy people with herllich perverse preferences. Start a free SM chat. Of course you can also use the other advantages of Myfetishchat.com completely free of charge. Write direct messages if you want to be more private in the chat.
Open your own rooms in BDSM Chat
Your fetish in BDSM chat? Live it out. Simply create rooms and decide who can join the room. Kinky sex among like-minded people.
Share yourself or read deliciously kinky things.
The fetish chat consists of real but naughty members. Here you get what you need. There is something for every taste. No matter if you are into men or women. Browse through the gay SM chat or get inspired in the sadomaso chat rooms.
Sounds good? But how do you get started?
I like the good SM here, I found a lot of people who are into BDSM. I learned a lot of things, tried new perversions.
Nikky Ly
I was very afraid that my fantasies were not shared by my loved ones. But here I can feel confident and talk about what I want. Get a lot of BDSM dating.
Nensy Mini
I always wanted to find my mistress, but in real life it is very difficult. And here I already had experience with more than one mistress. A great experience in BDSM.
Antonio Sanches
Most Popular Anonymous BDSM Chat
At myfetishchat.com meet real people who indulge in their fetish for an erotic chat or a hot adventure. Come into another world, far away from cuddly sex and the normal. Dark and horny fetish eroticism without daylight.
The good news first. You can use Myfetishchat.com and therefore also the BDSM chat completely free of charge. Here are the first steps:
Create a profile
Open the chat
Choose a room and start chatting
Write private messages, use the forum, the event system and and and
Go ahead, try it out …
Explore BDSM Chat Sites and Chatrooms to Stimulate Your Fantasies
One of the most significant aspects of BDSM is communication. With BDSM chat sites and chatrooms, you can explore your deepest desires, fantasize with kindred spirits, and keep up with the latest trends in BDSM culture. From femdom chat sites to sub/dom chat rooms, these online spaces provide a way to interact openly and comfortably with a supportive community. In a femdom chatroom, you can easily join conversations about domination, submission, bondage, and other related topics. Femdom webchat is a great place to exchange ideas, read up on the latest kink news, or even find a new play partner.
BDSM chat line is a good way to talk to fellow fetishists with similar interests. These forums often have moderators that can ensure members follow a certain set of rules, such as no harassment or trolling of other members. This is a safe environment where members can engage in meaningful conversations and even arrange play dates. In addition, if you're new to this lifestyle, joining a femdom chat line can provide you with valuable education and resources to further understand BDSM, exploring safely and respectfully.
Whether you're inquisitive, experienced, or somewhere in between, BDSM chat sites and chatrooms provide a medium for you to discover new things about yourself and your sexuality in a comfortable and secure environment. So explore the possibilities today – let your fantasies take you away!